Narrowboat holidays are one of the most peaceful and relaxing ways of seeing the canal system of Great Britain. Whether you are considering hiring a narrowboat for a day or hiring a narrowboat for a longer holiday, a number of companies offer boating holidays from a widely spaced network of boat hire centres dotted all around the country, and each offers its own attractions.The first thing people tend to look for when trying to determine an area for narrowboat holidays is what that region of the country has to offer, both in term of things to see, and facilities along the way.
This can have the effect of creating bottlenecks at favourite canal locations such as Hurleston Junction on the Cheshire end of the Llangollen Canal. Because of the narrow locks on this canal, boaters may find that there is a wait at peak times. However, experienced boaters realise that this is all part of the slowing down of pace that new people on narrowboat holidays have yet to discover.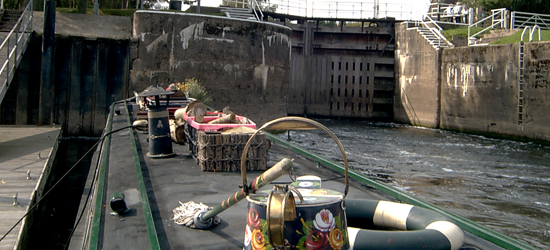 Boat holidays can be as varied as the boats that move across the water. Hiring a boat for a trip on the Caledonian Canal in Scotland, the Norfolk Broads in East Anglia or the Grand Canal or Royal Canals in Ireland, you will find widely different craft cruising on them, and all have an attraction of their own. They all give you an opportunity to experience a view of the country at a pace that means you can actually see things, rather than as a blur from a fast moving car window.
Try to talk to people who have been on a boating holiday themselves – and you'll be pleasantly surprised at how quickly you can become an expert narrowboater yourself. Most people will happily tell you tales of their holiday on rivers and canals – but be prepared, as some of these can be made to sound hair-raising by their narrators.
Above all, don't be afraid to ask questions of the narrowboat hire companies. Most are only too happy to give you answers – and it is unlikely they will be caught out by your query!