Just who were the Canal Engineers who help to create the network of waterways that criss-cross the landscape of Britain today? At a time when Civil Engineering was in its infancy, three names from three very different parts of the country rose to become some of the greatest canal engineers of the age. Men like James Brindley, William Jessop and Thomas Telford pushed the boundaries of what was possible, both in terms of construction methods and use of new materials, and as a result, played a vital role in the Industrial Revolution of Britain…
James Brindley 1716 – 1772
James Brindley was born in 1716 in the Derbyshire Peak District. His appearance was described throughout his illustrious career as that of a 'plain looking man' – but his impact upon the canal network of the UK was certainly great. When he was 17, James was apprenticed to a Millwright in Sutton, Macclesfield, and showed great promise. By the time he was 34 he was renting his own millwrights shop and was gaining a reputation for his inventive solutions to problems. Just 2 years later in 1752, James Brindley had developed and built a steam engine for draining water from a coal mine, the Wet Earth Colliery in Clifton, Lancashire.
Brindley's reputation for problem solving brought him to the attention of the 3rd Duke of Bridgewater who commissioned him as Consulting Engineer to help move coal by canal from the Duke's mines in Worsley to nearby Manchester.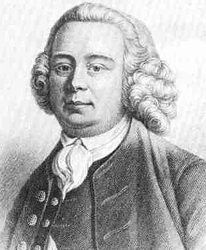 One lasting and visually obvious legacy of Brindley's canal building techniques was his use of the available topography of an area. Rather than develop expensive earth moving projects like cuttings and embankments, Brindley sought to keep the canal on one level for as long as possible. The resultant 'contour canals' snaked around hillsides rather than using locks – this led to longer journeys, but meant that boats did not have to suffer the disruption and waiting that often occurred at lock flights.
Brindley was also one of the first to employ the use of puddling clay to line the canal bed. This method of waterproofing the canal was subsequently used extensively in UK canal building.
Brindley envisaged that it would be possible to use canals to link the four great rivers of England: the Mersey, Trent, Thames and Severn (often called the "Grand Cross" scheme). His development of the Trent and Mersey and the Birmingham Canals saw local businesses springing up along the canal side. Factories such as Wedgewood at Etruria found the canal an ideal way to move much larger quantities of their fragile cargo, safe in the knowledge that breakages would be much lighter than when their products were transported along poor, rutted highways. The canals had arrived.
William Jessop 1745 – 1814
Following the growth of the British Canals in the late Eighteenth Century (parliamentary acts were passed to create new canals – one in 1790, six in 1791 and 1792 and nineteen in 1793) a new name came to dominate their creation – that of William Jessop. Jessop was born in January 1745 in Devonport, Devon the son of a Foreman Shipwright in the Naval Dockyards there. Jessop's father, Josiah became close friends with a John Smeaton, a leading civil engineer in the area. In 1761, following his father's death, Jessop began working with Smeaton. Within five years, Jessop found himself in Ireland, surveying for the Grand Canal which was to link Dublin to Shannon.
By the time 'canal mania' had hit Britain at the end of the 1790's Jessop had ­­­sufficient experience to ­­be considered for a number of engineering projects. One of his first, the Cromford Canal was to link the cotton town of Cromford in Derbyshire to the Erewash Canal at Langley Mill. Unlike Brindley, William Jessop took a more direct route for his canals, driven to some extent by the terrain. Tunnels such as the 3000 yard long Butterley Tunnel and a number of aqueducts added to his reputation (as did the fact that when one of his aqueducts started leaking, Jessop paid for the repairs out of his own pocket).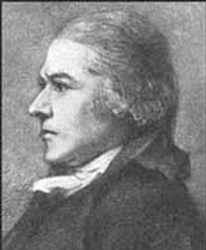 Other canal projects soon came Jessop's way. The Oxford Canal had already been built by James Brindley and was carrying coal to large parts of southern England. However it didn't provide a direct route between the Midlands and London. In order to shorten the route (and subsequently the journey times) a new ninety mile long stretch of canal was proposed to run from the Oxford Canal at Braunston, ending at the River Thames at Brentford. Jessop was appointed Chief Engineer to the Canal Company in 1793, and the waterway came to be known as the Grand Junction Canal (the main line of the Grand Union Canal).
This canal was especially difficult to plan because, whereas other canals had a tendency to follow river valleys and only crossed those valleys when unavoidable, this new canal had no alternative than to cross the rivers Ouse, Nene and others. As a result, an aqueduct was built at Wolverton to carry the canal across the Ouse valley (my short video –  Cosgrove and the Iron Trunk Aqueduct here shows the problems and solutions the canal engineers faced)
Jessop lived out his final years from 1784 to 1805, near Newark in Nottinghamshire (where he served twice as the town's mayor), before dying on the 18th Nov 1814 at his home at Butterley Hall.
Thomas Telford 1757 -1834
Thomas Telford was born in a humble hill farm called Glendinning near in Eskdale, Dumfriesshire. His father, John Telford, was a shepherd who died shortly after Thomas was born, leaving him to be brought up by his mother. By the time he was 14 years of age, Thomas was apprenticed to a stonemason. Following a short foray in Edinburgh, Telford moved south to London where, still aged just 25 he began work on some additions to Somerset House. Two years later he began work at Portsmouth Dockyard and finally, in 1787 with the support of his patron, William Pulteney, became the Surveyor of Public Works in Shropshire.
In his role as Surveyor, one of Telford's principal concerns was the smooth flow of transport throughout the region and this led him to start developing bridges for roads in the area, utilising new materials such as cast iron.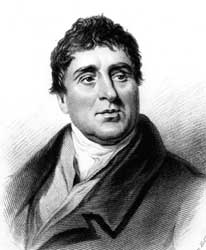 In 1793, Telford became involved with the development and construction of the Ellesmere Canal linking the towns of Wrexham and Chester.  Among the many structures along the route, this involved the construction of the spectacular Pontcysyllte Aqueduct over the River Dee in the Vale of Llangollen. Always experimental, Telford used a new method of construction which consisted of a series of troughs made from cast iron plates and then fixed in masonry.
Spanning over 1,000 feet (300 m) in length, and at a height of 126 feet (38 m) above the valley floor, the Pontcysyllte Aqueduct comprises a total of nineteen arches, each one of which has a forty-five foot span. As such large scale cast iron structures had not been used before; Telford had to come up with new construction techniques (one of which involved using boiling sugar and lead to help seal the joints on the iron connections). Whilst the eminent canal engineer William Jessop oversaw the project, he left the detailed execution of the project in Telford's capable hands.
In 1820, Telford, the son of a Scottish shepherd, was appointed the first President of the recently formed Institution of Civil Engineers – a post he was to hold until his death in 1834.